WHAT WE DO
Introductory sentence about ARK Television's services.
Set Design
We have been in the industry since the mid 80s and in that time, have built sets for a wide array of shows for both free to air networks and SKY.
We have the infrastructure, personnel and expertise to design and build any set imaginable. We simply need to know your requirements.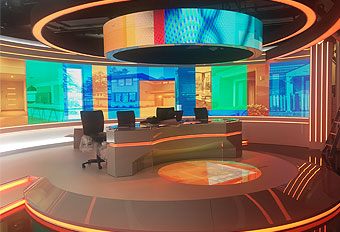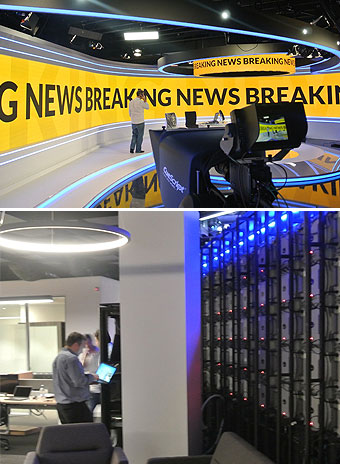 News Limited Project
With Pier Property Corp, 240sq.m new Studio Fitout, Completed Oct 2017
The project has been constructed inside an existing storage space in News Limited's Sydney Headquarters to create a news studio visible to all staff and visitors via a sweeping double glazed window.
The new studio and support areas operate as a remote site to Sky's main operations in North Ryde.
Presentation concept by Harry Michaels of ARK Television Concepts with set designer Mal Nichols and project managers Pier Property Corporation.
THA developed plans for changes to the base building and acoustic enclosure for the studio with the engineering team and support areas including wardrobe, make up, technical control and workstations for the news gathering team on site.
The set features the longest video wall currently in the southern hemisphere to provide seamless imagery behind the presenters.
Outside Broadcast (OBs)
We have conducted hundreds of OBs including but not limited to:
The National Soccer League for many years
Football World Cup Qualifiers; Australia v Argentina, v Uruguay, v Greece, v Canada, v Iran to name a few.
various elections and forums
the Marcia Hines & John St. Peters Show (SBS)
'Football Stars of Tomorrow' on SBS (both an OB and studio production)
'Captain Socceroo' hosted by Johnny Warren, John Kosmina et al (an OB and studio production).
We can facilitate an OB with up to 20 cameras including helicopter shots.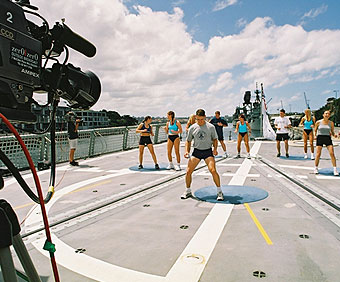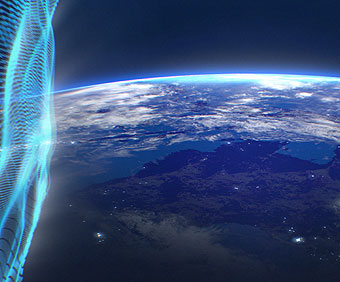 Graphics
We have created a huge number of graphics packages for various television shows including but not limited to:
SBS Football programs
Football Stars of Tomorrow
various news and current affairs programs on SKY
We specialize in; openers, closers, backgrounds, stings and titles. This website showcases just some of our work!